Model SYNTHEZ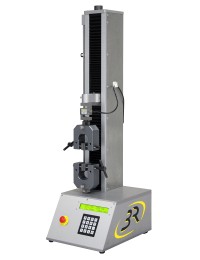 Model Synthez- 50 N to 5 kN
Universal Testin Machine
Model SyntheZ

Main strengths of SyntheZ are easy use, fast and easy getting started. It is the simplest way to carry out tensile, compression or flexural tests on all kind of materials and structures.
Entry level solution which replaces with many advantages all kinds of manual dynamometers by automating handling and improving the reliability of the results.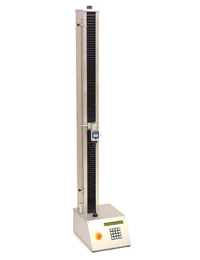 Main characteristics:
Max load 3 or 5 kN
Single column frame for the best access to the working area
Guiding by 2 columns made of chrome plated and hardened steel
Stroke 500 or 1200 mm
Main load cell to be defined (from 50 to 5000 N)
Connected through USB to a PC
Controlled by TestX software
Analysing of data Excel macros
Synthez Testing Machine, Flexural Test, Compressive Test, Compression Test, Tensile Test, Peeling Test, Wrenching Test, Shearing Test, Spring Test, Test on Electric Terminal